Basement Finishing Services
The often over looked basement is a convenient source of living space. It requires no additional foundation or roof, so costs are lower than additions. However, these living spaces require emergency escape directly to the outdoors and many basements don't have this and create a risk to your family when you utilize them for sleeping areas or other living spaces.
The other common factor with basements is moisture control. We know the ins and outs of creating a dry basement environment ready for finishing. When we have a dry space, we can convert all or a portion of your basement to additional bedrooms and or living areas and add the windows and doors needed to take advantage of the under-utilized space within your homes existing foot print.
Let us help you make the most of your Finished Basement.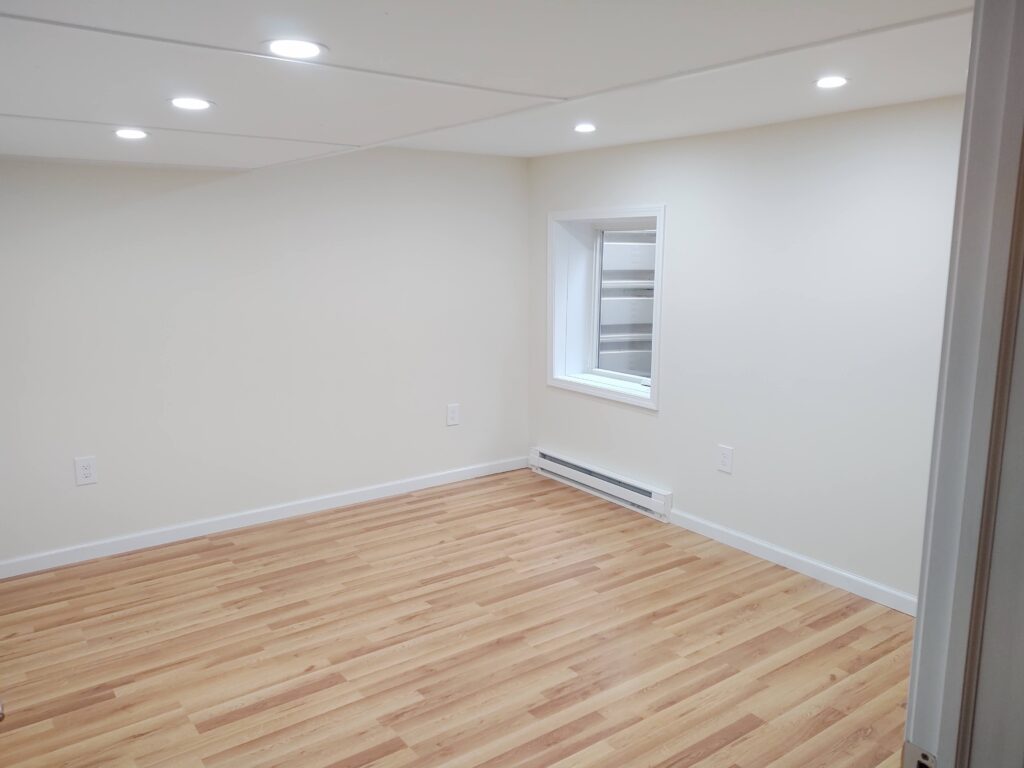 Gallery of Basement Finishing Services